Got Game? Get Recruited! ™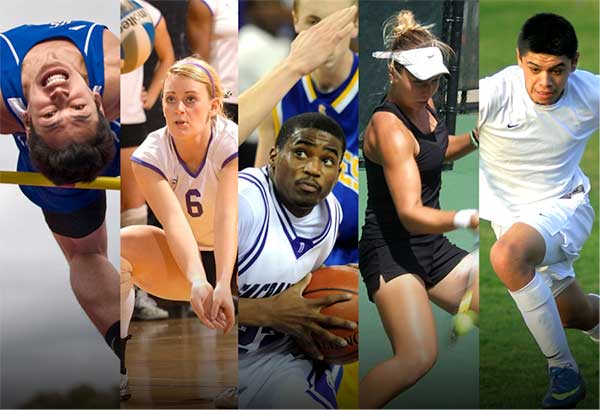 BLOG ARTICLES
Your recruiting profile is just a click away!
GET STARTED
Success Stories
Andrea Vangoss

During my high school career, I was a big fish in a small pond. I had the grades and the talent but I didn't receive the exposure I needed for college coaches to notice me. That was when my dad found out about CSA. The service was unbelievable! Not only was I getting the spotlight I needed, but I was getting results as well. Questionnaires were sent to me from different colleges and also I received letters from out of state colleges as well. In the middle of the process I had received more than 40 different letters from schools asking about my background and if I was interested in attending their college. I also had many coaches calling my house to see if I was interested in their program. I decided to enroll at Jackson State University in Jackson Mississippi. Now as a freshman I am proud to say I am attending a Division I University on a scholarship that covers more than 80% of my costs.
Brad Kaaya

I can't begin to thank you enough for the exposure, publicity and college connections you have helped Brad receive. Brad has verbally committed to the Miami Hurricanes and they learned about Brad from Prepstar. He has also received offers from UCLA and USC as well as many other outstanding programs. The service you guys provide is of great value and I'm thankful we have had the opportunity to work with you over the past three years. Thanks so much for the outstanding job you do and I am more than happy to recommend your company to any family that is looking to help their athlete get to the next level!
Read More
© 2021 Collegiate Sports of America, Inc.