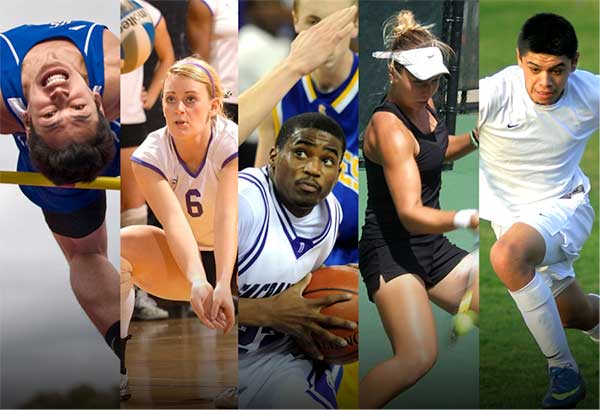 BLOG ARTICLES
Your recruiting profile is just a click away!
GET STARTED
Success Stories
Patti Meringer

I can't tell you how thankful we are by signing on with your program. The response back to us from your solicitations is truly overwhelming. I never expected such a response from such a broad range of schools. This has been the best investment we have made in Patti. Currently the list (by division) is:1) St. Peters - Jersey City D-1 Full Ride 2) Drexel - Philadelphia D-1 3/4 scholarship still working balance 3) Fairfield University - Fairfield CT - D1 - 3/4 scholar ship balance in negotiation 4) Sacred Heart - Fairfield CT - D1 - Full ride 5) Pace - Westchester City, NY - D2 Full ride 6) Adelphi - Long Is and D2 3/4 scholarship and balance being worked7) Catholic University - Washington DC - D3 1/2 paid by academic working w/Coach 8) University of Scranton - D3 recently added to list by acceptance awaiting $$ offer 9) William Paterson University - D3 - Full ride (academically) Believe it or not, this is the "short list" Your marketing overwhelmed us with responses and considerations.
Britni McCaskill

We just want to thank you for the exposure you have provided our daughter through CSA. We knew she was an excellent student and a strong athlete but we did not know how to package this and present it to colleges and universities. Your program took that worry away from us. Almost immediately Britni began receiving volumes of letters and phone calls from coaches at colleges and universities across the country. We were amazed and Britni was delighted that she had so many choices. She had college scholarship offers ranging from $4,000-$32,000. We are grateful for your program and would recommend it to any parent and student athlete that is interested in continuing their sport at the collegiate level. Take it from us CSA-PrepStar is well worth the investment!
Read More