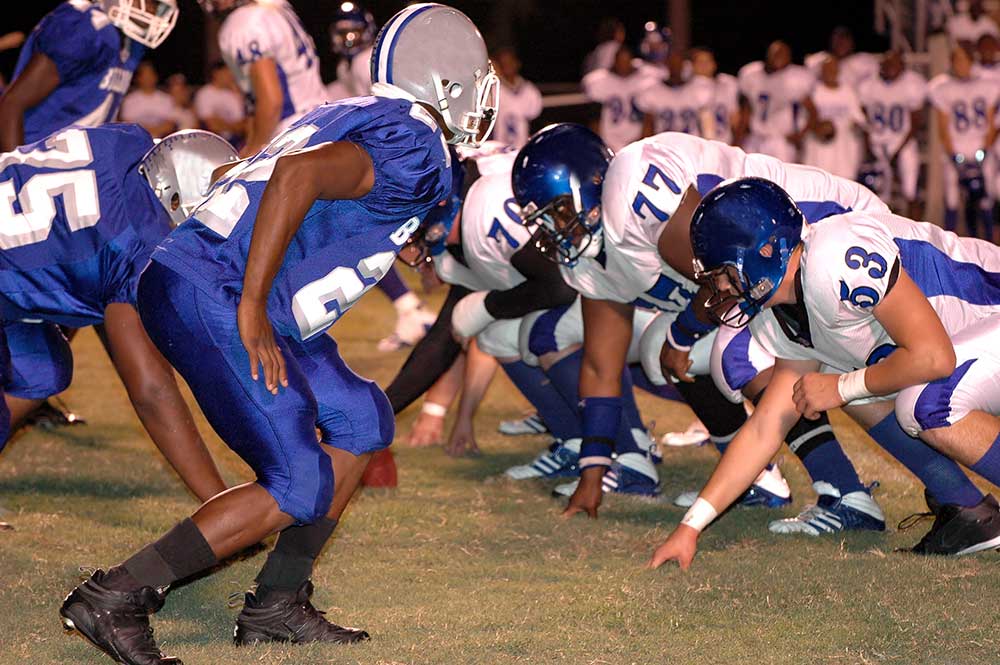 Tackling your Recruiting!
Over 75,000 Student-Athlete Success Stories since 1982!
More than $2.5 Billion in Athletic Scholarships & Financial Aid!
835 Division I, II, III, NAIA and JUCO Football Programs
Over 5,800 Registered College Football Coaches!
Unmatched Success Rate with Qualified, Verified, Next-Level Prospects! Up to 95% with PrepStar Elite 360 verified prospects.
National Signing Day
PREPSTAR ALUMNI

Your recruiting profile is just a click away!
GET STARTED
Success Stories
Andrea Vangoss

During my high school career, I was a big fish in a small pond. I had the grades and the talent but I didn't receive the exposure I needed for college coaches to notice me. That was when my dad found out about CSA. The service was unbelievable! Not only was I getting the spotlight I needed, but I was getting results as well. Questionnaires were sent to me from different colleges and also I received letters from out of state colleges as well. In the middle of the process I had received more than 40 different letters from schools asking about my background and if I was interested in attending their college. I also had many coaches calling my house to see if I was interested in their program. I decided to enroll at Jackson State University in Jackson Mississippi. Now as a freshman I am proud to say I am attending a Division I University on a scholarship that covers more than 80% of my costs.
Sonet Yee

We are living in Rhode Island, the smallest state of U.S. and on the extreme East of the country, if we had not used your service, I do not think any College or University on the West had ever heard of Sonet's high school and would take interest in her. Thanks to you and CSA/PrepStar, after you put her profile in the CSA/PrepStar website, she had been contacted by so many college recruiters nationwide that she hardly kept up with all of them.
Read More