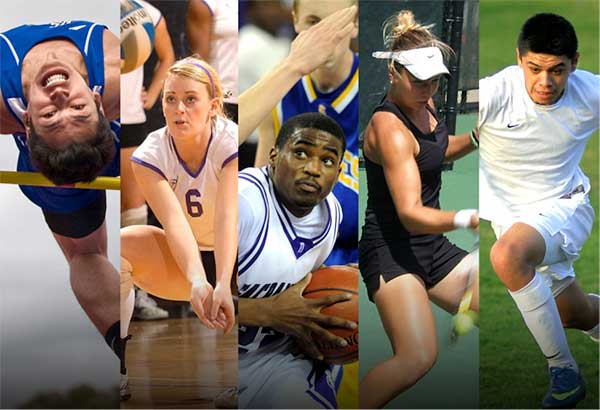 Why PrepStar is the Right Partner for You!

PrepStar Scouting Directors work one-on-one with the families of each qualified student-athlete to ensure they are receiving both proper Exposure and Evaluation from College Coaches Nationwide.
The recruiting experience of each student-athlete is unique based on what their personal athletic, academic and future goals and expectations are, which requires PrepStar Scouting Directors to take a more personal and focused approach when assisting each athlete. PrepStar's philosophy is to only send qualified-verified athletes to college coaches that are legitimate college-bound student-athletes. We don't allow athletes and their parents to navigate the unknown recruiting world without support and guidance from the recruiting experts at PrepStar. We believe that it is imperative that our families are comfortable and confident in the recruiting process so that they may maximize their scholarship potential.
A PrepStar Scouting Director will be there every step of the way, providing coaching on the recruiting process, recruiting strategies to maximize scholarship potential, along with the insight on how to go from high school, to college, to career. With our more than three decades of recruiting and scouting experience it is our goal to assist your family in finding the perfect Academic, Athletic and Financial fit for college!
Top Ten Recruiting Myths

I am being recruited because I am receiving letters from colleges.
Hate to break it to you but thousands of other kids are getting the same exact letter as you are. You are in their database which is cool but that does not qualify as being recruited. When you get a real recruiting letter (not just an invite to their camp) you will know the difference. continue reading
College Exposure Services

Only 5% of HS student-athletes receive multiple scholarship offers. The remaining 95% are "sleepers" - talented student-athletes who are simply under the radar do to a lack of consistent exposure. With PrepStar you don't have to wait to be discovered! continue reading
NCAA Eligibility

The NCAA serves as the athletics governing body for more than 1,300 colleges, universities, conferences and organizations. Divisions I and II may offer athletics scholarships, while Division III colleges and universities may not. The NCAA includes: 335 active Division I members; 288 active Division II members; and 432 active Division III members. NCAA Recruiting Guidelines and Academic Requirements
Got Game? Get Recruited! ™
First PrepStar evaluates student-athletes to make sure they are athletically & academically qualified to play at the next level and have the right goals and expectations for college.
PrepStar does extensive research both online and with coaches to make sure the information is accurate before it can deemed verified.
Unlike other services you may know of that sell their "service" to tens of thousands of athletes each year, PrepStar only enrolls 360 elite athletes per sport and graduating class every year!
PrepStar athletes must be qualified, verified, committed and student-athletes of character before they have the opportunity to join the PrepStar 360 team of prospects.
PrepStar does the heavy labor as we become your Recruiting Solution! -- this is not a do-it-yourself site!
We do expect the athlete to join PrepSar in the recruiting process by providing our Scouts with updated athletic and academic information, video highlights and most importantly responding to the hundreds of college coaches who will view your profile.
The only bad news is that not everyone will qualify as a PrepStar Elite 360 prospect... But if you do you will be well on your way to Collegiate Success!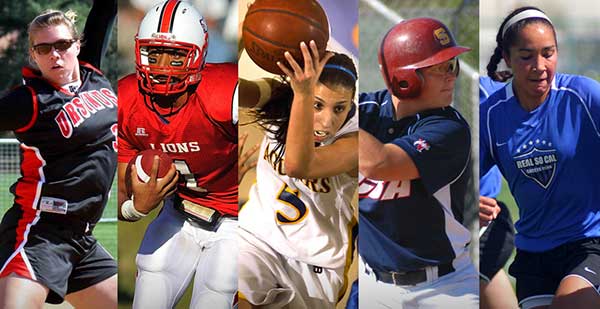 Division I, II and III College Programs
Division I
To be classified as a Division I member institutions with the NCAA, the university must sponsor at least seven sports for men and seven for women (or six for men and eight for women) with two team sports for each gender. Each sport is also regulated with the number of contests and participants they must have in addition to scheduling criteria. One hundred percent of all contests must be between other Division I level programs with the exception of football and basketball. Football Bowl Subdivision teams have to meet minimum attendance requirements (average 15,000 people in actual or paid attendance per home game), which must be met once in a rolling two-year period. NCAA Football Championship Subdivision teams do not need to meet minimum attendance requirements. Division I schools must meet minimum financial aid awards for their athletics program.
Division II
To be classified as a Division II member institutions with the NCAA, the university must sponsor at least five sports for men and five for women (or six for men and eight for women) with two team sports for each gender. Each sport is also regulated with the number of contests and participants they must have in addition to scheduling criteria. Football and men's and women's basketball teams must play at least 50 percent of their games against Division II or Football Bowl Subdivision (formerly Division I-A) or Football Championship Subdivision (formerly Division I-AA) opponents. For sports other than football and basketball there are no scheduling requirements. Division II programs do not have any attendance requirements but they do have maximum financial aid awards that they must not exceed. Many athletes that compete on the Division II level receive financial aid in the form of athletic and academic grants, loans and work study programs.
Division III
To be classified as a Division III member institutions with the NCAA, the university must sponsor at least five sports for men and five for women (or six for men and eight for women) with two team sports for each gender. Division III athletes may not receive financial aid in the form of athletic scholarships or grants but they may receive academic grants and need based financial aid for college.
Recruiting Timeline
If you are serious about playing college sports it's time to GET IN THE GAME! One of the first things to know is where you should be in the recruiting process depending on your year in high school. Many families and their student-athletes are misinformed when it comes to college recruiting. Waiting until your senior year and hoping to get noticed is not a recruiting strategy that will work nor one that you can rely on. Unfortunately, many athletes are unaware of the recruiting process and how to best position themselves as scholarship candidates for the next level.
To find out now what you should be doing as a prospective student-athlete, please click on your sport link shown below and Get in the Game today!
Your recruiting profile is just a click away!
GET STARTED
Success Stories
Emily Linn

Just wanted to give you an update on Emily. She has signed a NLI with the University of Hartford to play for them next year and she received a full scholarship worth $29,000. They are a division1 team in the America East Conference. Emily received other offers from the University of Akron, Elon University and Queens University of Charlotte. She chose Hartford based on the scholarship award, proximity to our home, great business school and a very good coach. The Hartford offer was last minute and we only just made the early signing deadline. The Hartford coach learned about Emily through the CSA-PrepStar profiles you sent out.
Steven Rogers

I just wanted you to know how much we appreciate all you did for us this past year. As you know, Steven received a football scholarship to East Carolina University in Conference USA. Although we never met personally, you treated us as if we were friends. The professional service of CSA and yourself was much appreciated by our family. Thank you for letting our family achieve the goal of a Division 1 Scholarship. Let me know if I could be of any help to you.
Read More