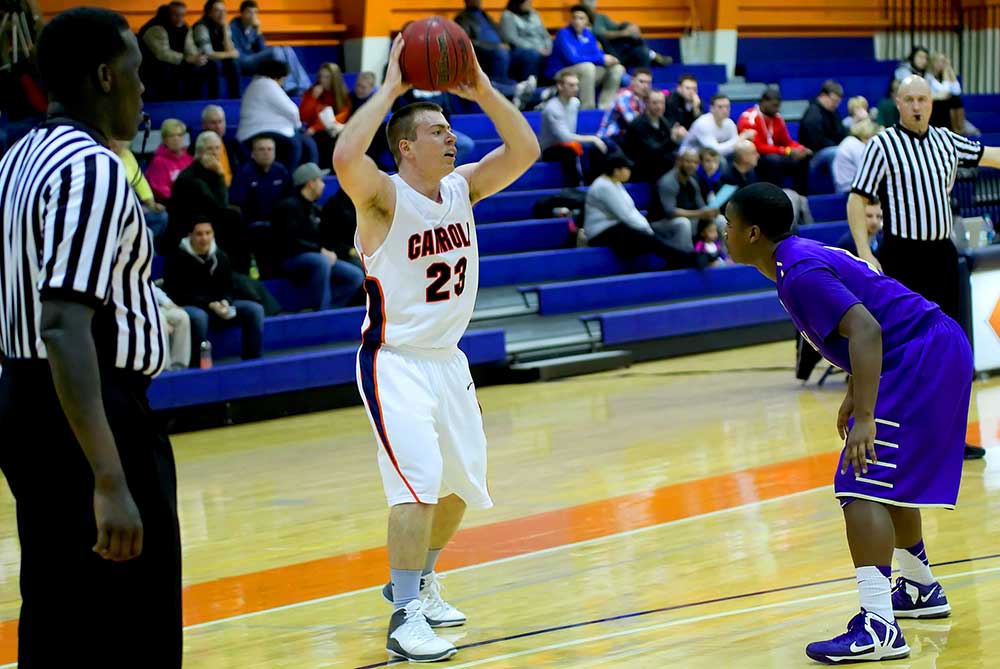 Basketball Recruiting Timeline
Freshman Year
Sophomore Year
DID YOU KNOW...
As a freshman & sophomore a prospective student-athlete can receive the following information from any college/university:
Questionnaire of athletics interest;
A sports camp or clinic brochure; NCAA educational material. Personal contact or Phone calls are not allowed that are initiated by a college coach from Division I & II programs;
Division II and III coaches have no limit of calls beginning June 15 before your junior year.
Junior Year
Senior Year
Your recruiting profile is just a click away!
GET STARTED
Success Stories
Sean Creadick

As of today, Sean has received over 40 letters! He has heard from many of his top 20 schools like UCLA, Boise State, Georgia, Ohio State and Florida. He has received correspondence from all of the Ivys and the military academies. Boise State has written several times and BYU, not one of his choices, has sent about four letters and has invited him to attend spring practice and Junior Day. To be honest, it's pretty overwhelming to fill out all of this paperwork for each school. Once again, thanks to CSA-PrepStar and you for your good work. It is really paying off for Sean. Hopefully he will do well at the Nike Camp at USC.
Andrea Vangoss

During my high school career, I was a big fish in a small pond. I had the grades and the talent but I didn't receive the exposure I needed for college coaches to notice me. That was when my dad found out about CSA. The service was unbelievable! Not only was I getting the spotlight I needed, but I was getting results as well. Questionnaires were sent to me from different colleges and also I received letters from out of state colleges as well. In the middle of the process I had received more than 40 different letters from schools asking about my background and if I was interested in attending their college. I also had many coaches calling my house to see if I was interested in their program. I decided to enroll at Jackson State University in Jackson Mississippi. Now as a freshman I am proud to say I am attending a Division I University on a scholarship that covers more than 80% of my costs.
Read More