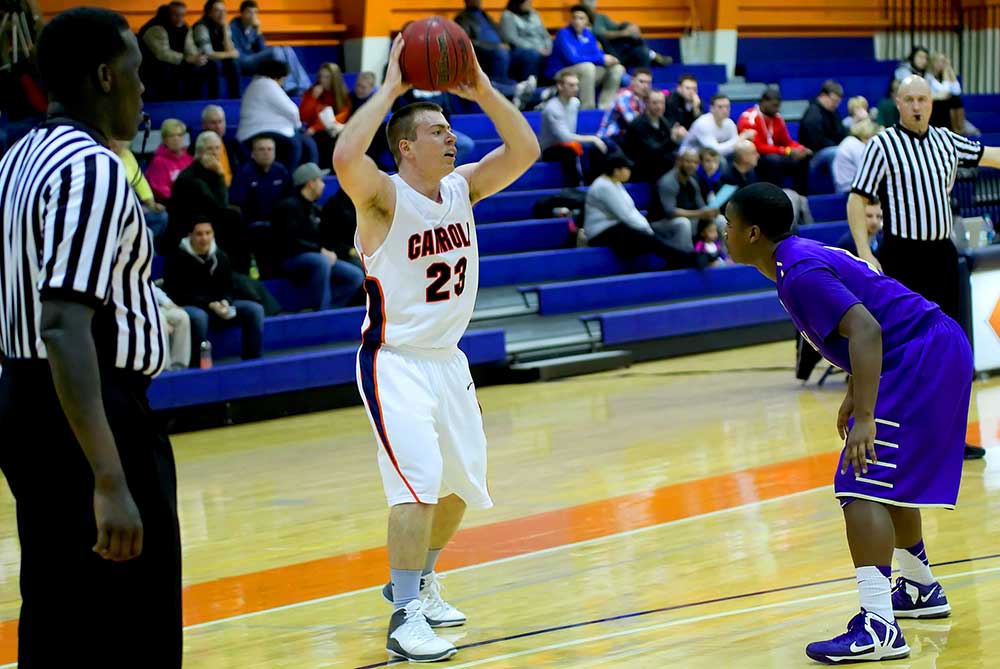 Basketball Recruiting Timeline
Freshman Year
Sophomore Year
DID YOU KNOW...
As a freshman & sophomore a prospective student-athlete can receive the following information from any college/university:
Questionnaire of athletics interest;
A sports camp or clinic brochure; NCAA educational material. Personal contact or Phone calls are not allowed that are initiated by a college coach from Division I & II programs;
Division II and III coaches have no limit of calls beginning June 15 before your junior year.
Junior Year
Senior Year
Your recruiting profile is just a click away!
GET STARTED
Success Stories
Jayln SNell

I will be attending Gardner-Webb University in North Carolina Div-1 program . I will receive $20,000 per year for soccer, and $8,500 per year for academics Coach Varga reached out to me after seeing my Prepstar profile. We exchanged information he spoke to my club coaches sent his assistant to Arizona to watch me play in a showcase. After my last game I met Coach Sam who offered me a spot on the team and a scholarship. I flew out to the campus in early December to meet coach Varga and the staff as well as the team and tour the campus. A week later I verbally committed to Gardner-Webb University and play soccer for their program. Thank you to the staff at Prepstar who help me achieve my dreams of playing at the next level!!!
Nate Ustianowski

Yesterday I received a phone call from the Alpha Academic Program Director at Abilene Christian and they have made recommendation to admissions for Nate to be accepted to ACU... no matter what his SAT score comes in at. It won't have the official until I get the call from the admissions office, but when I do, Nate has made his choice to ACU. Carson-Newman has also been in contact with us and Nate is in the process of being accepted there as they want him too. So, pl ease don't send out any further emails as the letters tend to be a bit overwhelming. Nate must have received contacts from over forty schools. Nate is thrilled!
Read More