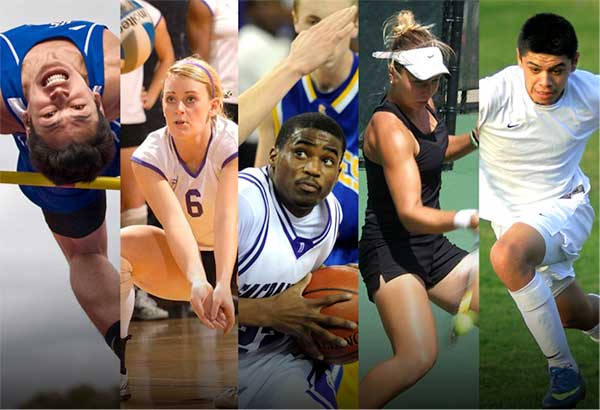 Golf, Swimming, Tennis, Track & Field, Field Hockey, Ice Hockey, Bowling, Wrestling
Collegiate Sports of America - PrepStar has helped over 75,000 student-athletes achieve athletic and academic scholarships in 23 college sports. Since 1982, over $2.5 Billion in scholarships have been awarded to our qualified high school athletes. By leveraging our network of 2,000 colleges and universities, 32,000 college coaches, and more than 30 years of personal relationships, we have a 95% success rate creating college opportunities, athletic scholarships, financial aid packages, preferred walk-ons as well as national and regional exposure for our student-athletes!
PREPSTAR ALUMNI

Your recruiting profile is just a click away!
GET STARTED
Success Stories
Nelson Spruce

I'm writing to let you know how much I appreciate all you did to help Nelson in the recruiting process. You guys were able to identify his talent and objectively relay his abilities as a football prospect to top college programs nationwide. Going into Nelson's senior year I had no idea how complex was going to be but your assistance proved to be invaluable to helping Nelson land a football scholarship with the Buffs. I highly recommend your services to any family looking to create the best possible college opportunities for their son or daughter.
Jessie Lucier

My name is Jessie Lucier and I am currently a freshman at Harvard University. Last year CSA-PrepStar Prepstar helped me get into the college of my choice. CSA-Prepstar aided me in the recruiting process for women's pole vaulting to get the attention of a number of schools. I chose Harvard and have just finished a successful freshmen year pole vaulting on the Crimson track team. Thanks for all your assistance and I hope others that use your service are as happy as I was.
Read More