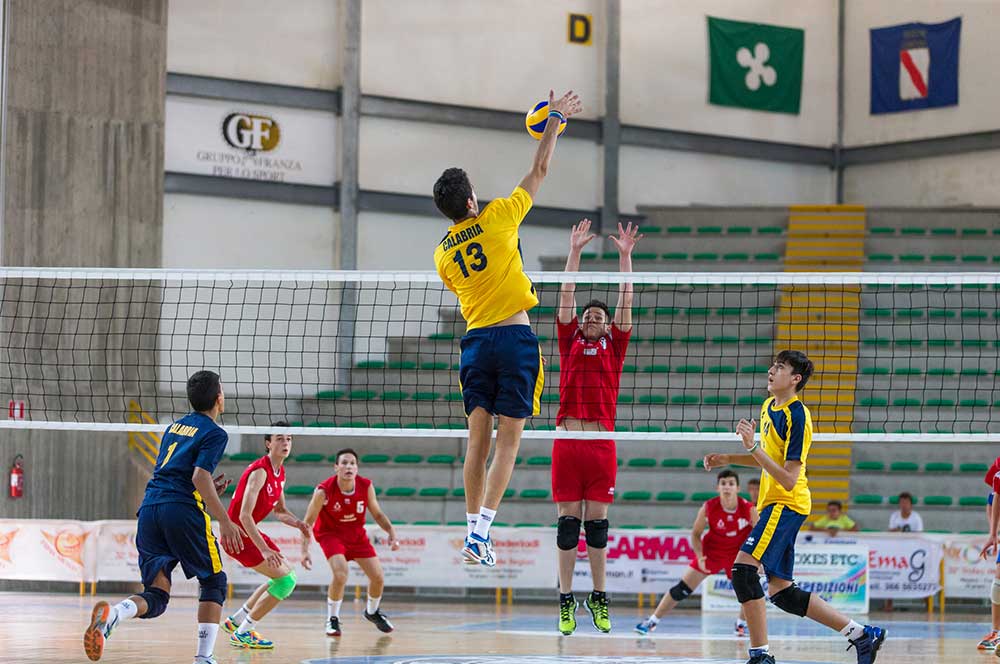 Volleyball Recruiting Timeline
Freshman Year
Sophomore Year
DID YOU KNOW...
As a freshman & sophomore a prospective student-athlete can receive the following information from any college/university:
Questionnaire of athletics interest;
A sports camp or clinic brochure; NCAA educational material. Personal contact or Phone calls are not allowed that are initiated by a college coach from Division I & II programs;
Division II and III coaches have no limit of calls beginning June 15 before your junior year.
Junior Year
Senior Year
Your recruiting profile is just a click away!
GET STARTED
Success Stories
Aaron Rodgers

Over the last four years Collegiate Sports of America has been an invaluable service for me. This February it all came together when I signed my letter of intent to play at the University of California-Berkeley.

I must admit not knowing if anything would come out of this partnership at first, but my doubts were soon erased as the letters and calls began coming in.
Patti Meringer

I can't tell you how thankful we are by signing on with your program. The response back to us from your solicitations is truly overwhelming. I never expected such a response from such a broad range of schools. This has been the best investment we have made in Patti. Currently the list (by division) is:1) St. Peters - Jersey City D-1 Full Ride 2) Drexel - Philadelphia D-1 3/4 scholarship still working balance 3) Fairfield University - Fairfield CT - D1 - 3/4 scholar ship balance in negotiation 4) Sacred Heart - Fairfield CT - D1 - Full ride 5) Pace - Westchester City, NY - D2 Full ride 6) Adelphi - Long Is and D2 3/4 scholarship and balance being worked7) Catholic University - Washington DC - D3 1/2 paid by academic working w/Coach 8) University of Scranton - D3 recently added to list by acceptance awaiting $$ offer 9) William Paterson University - D3 - Full ride (academically) Believe it or not, this is the "short list" Your marketing overwhelmed us with responses and considerations.
Read More